In April 26-27 2010 Joint symposiums of Almazov Federal Medical Center and German "Institute of human diet" (DIfE – Duetsches Institut fur Ernahrungsforschung Potsdam-Rehbrucke) on methods of estimation of factors, defining way of life, in population studies.
The cooperation between Almazov Federal Center and DIfE (Duetsches Institut für Ernährungsforschung Potsdam-Rehbrücke) started in April 2009 and in December 2009 cooperation agreement between both institutions was signed by directors, and joint project proposal (german-russian cooperation in metabolic and epidemiological research) was presented.
Joint workshop of Almazov Federal Center and German Institute of Human Nutrition took place in Potsdam on April 26-27, 2010.
During workshop the topics regarding obesity and metabolic syndrome were discussed, particularly methods of diet, physical activity and stress assessment German colleagues presented design and results of the EPIC (European Prospective Investigation into Cancer and Nutrition) study. Russian guests introduced the results of Russian epidemiologic studies regarding cardiovascular and diabetes risk factors and also the data of small pilot studies. Vice-Director of the Almazov Center Alexandra Konradi presented background and design of the NICA study.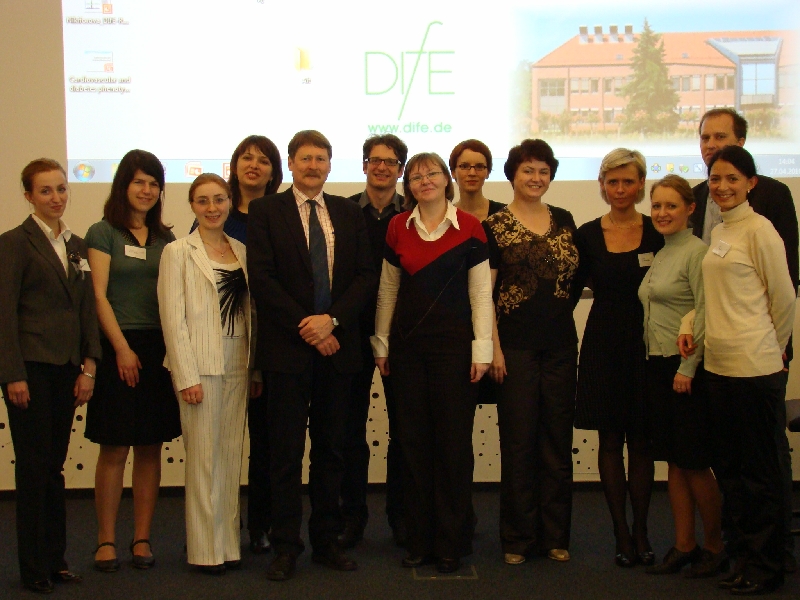 After welcoming presentations of Scientific Director of DIFE professor H.G. Joost and Vice-Director of Almazov Federal center Alexandra Konradi following talks were performed
EPIC, EPIC-Potsdam, EPIC-Germany and new developments (Prof Dr Heiner Boeing).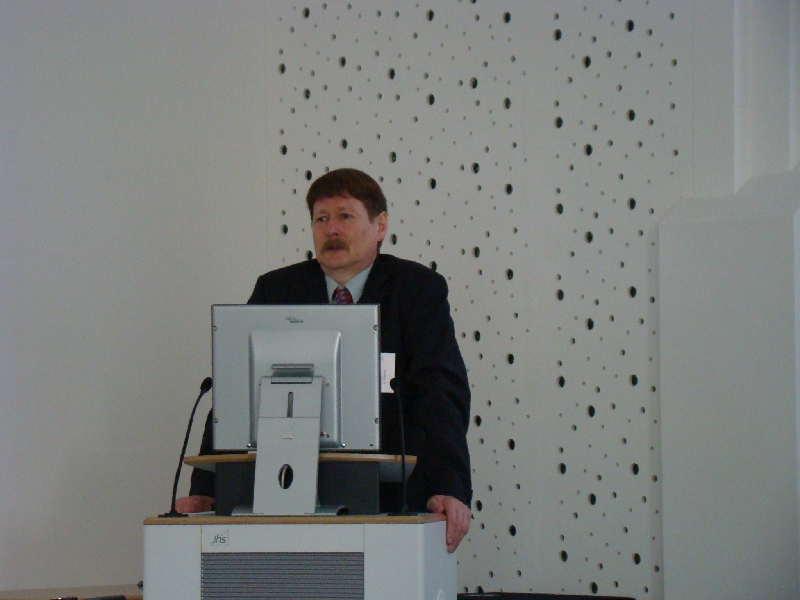 NICA-Study in Russian population. Background, objective and design (Prof Dr Alexandra Konradi).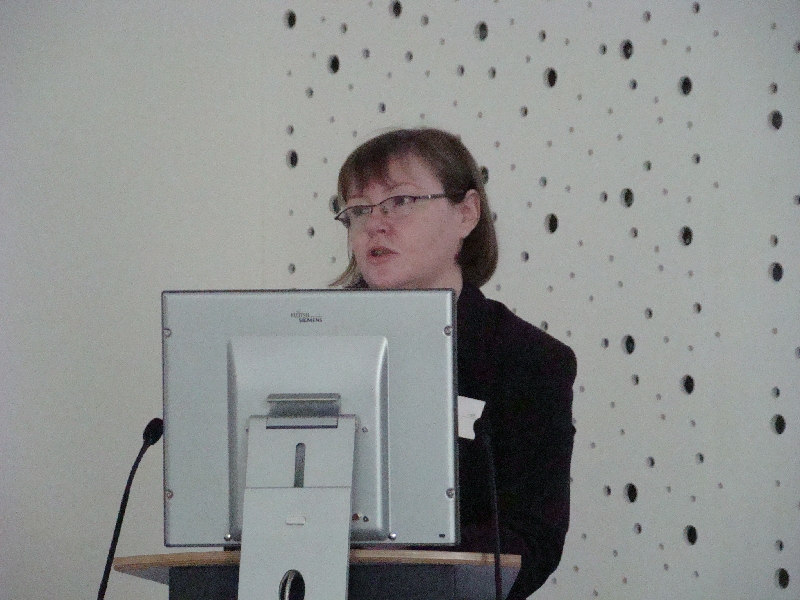 Anthropometry and risk of diseases and mortality (Dr Tobias Pischon)
Experience with Anthropometry in St. Petersburg (Dr Olga Bolshakova)
MRT measurements, indices for anthropometry and metabolic disorders (Dr Jüergen Machann/ Dr Natalia Rudovich)
Famine and its consequences: Proposal of an epidemiological study with victims of the siege of Leningrad during 2nd World War. The possible impact of early vascular aging (Dr Oxana Rotar)
Metabolic phenotyping (Dr Olga Pivovarova/ Dr Victoria Nikiforova)
Sleep breathing disorders and studies of cognitive function (Dr. Lyudmila Korostovtseva)
Objective measurements of stress in the EPIC-Potsdam cohort (Silke Feller)
Dietary Assessment in large-scale epidemiological studies (Anne-Katrin Illner)
Objective measures of assessing physical activity (Dr. Matthäus Vigl)
Cardiovascular and diabetes phenotyping (Dr. Anna Bystrova)
During seminar the guests visited the departments of nutrition and epidemiology, familiarized with equipment, methods and procedures.
The further cooperation is expected.